How we started
Our interest for winemaking comes from the two decades long experience in the wine area and our belief that we can transfer this experience and knowledge in the creation of quality product, which the wine lover can enjoy.
Passion
Our future goals and ideals are to maintain high levels of quality, while nurturing an original finesse of a family wine.
Craftmanship
The specific clash of Mediterranean and Continental climates, give the grapes in the Tikveš region a unique touch, which has been the reason to nurture vineyards in the region since ancient times and therefore has become a part of everyday life. We try to transfer this uniqueness in the wines we create, mainly focusing on the native and regional grape varieties, creating wines that we feel close to. We are the hands-on winemakers that create and nurture each drop and each bottle that comes out of our winery, creating every small detail of it.
Filovski statement
We thrive in making refined wines that enrich the taste&soul, while keeping the feeling of 'home'.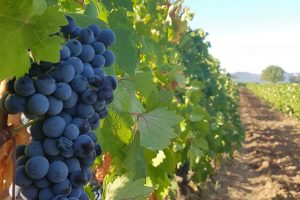 The estate of
Filovski Family Winery
FILOVSKI winery is a family owned and operated winery, situated in the village of Przdevo, in Macedonia's finest wine region Tikveš, in an idyllic village surrounding.
Soil type

Deep, cobbly, volcanic soils

Planted

Vranec, Temjanika

Notes

Sustainably Farmed, Certified by the Friendly Farming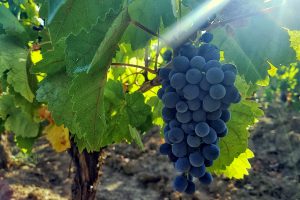 The winery's foundations were set in 2005., in a small village idyllic surroundings, were the climatic and soil conditions are unique, complimented by clean and ecological environment.
The winery itself is half dug in the hill side to maintain a colder temperature then the outside, which can reach over 40 °C in the summer. The current capacity is 100 000 liters, which we consider to be the optimal capacity for maintaining a high quality wine.
The winery includes a tasting room and a laboratory, which is essential for any good winery, in order to monitor the grape and wine production. In the laboratory, a large number of measurements take place, such as: Sugar content, Acids content, Dissolved oxygen, all with the aim to produce a quality wine.
The wine is stored in a controlled temperature environment, thanks to the cooling system installed which is the same system that is used to control the temperature during the fermentation. The separate wine storage where the bottled wine goes, does not need any additional cooling, since the temperature does not exceed 15 °C.