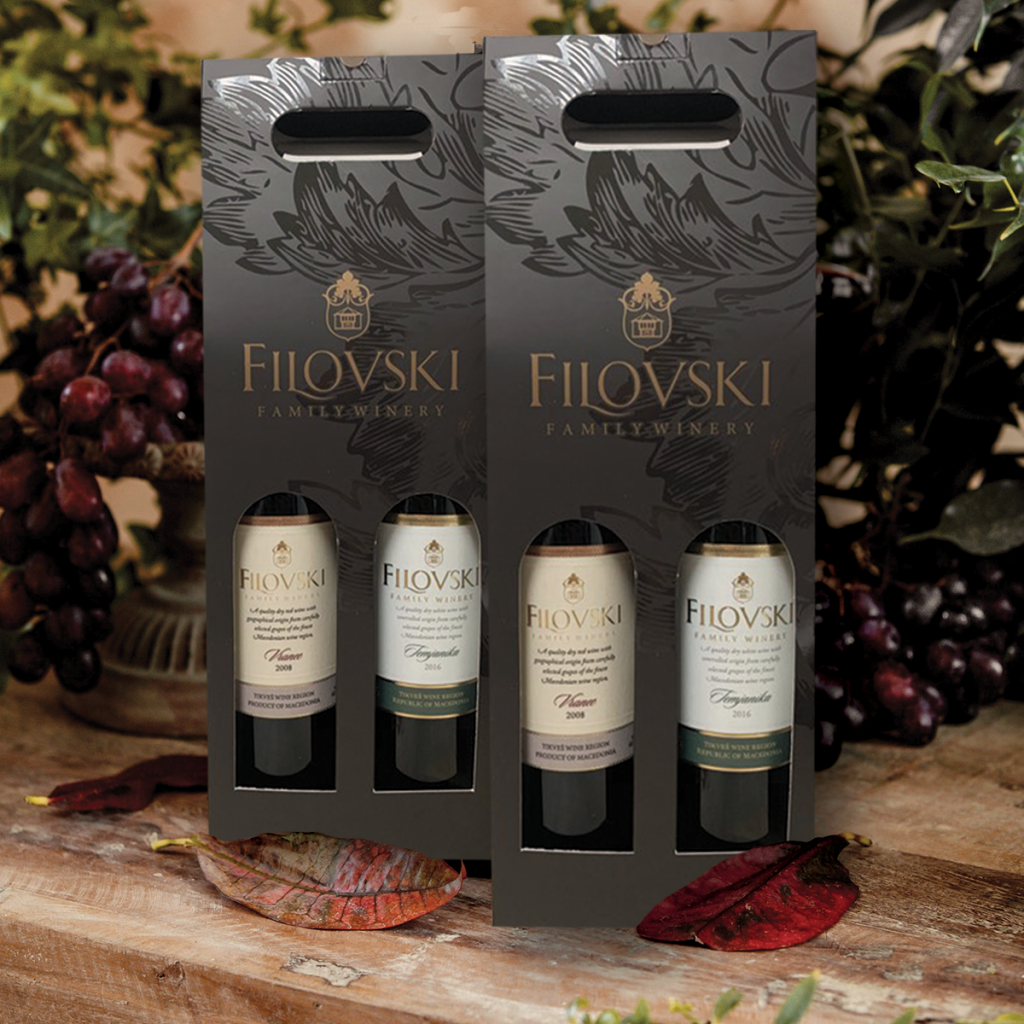 Inspire Awe with a Personalized Wine Bottle
Give a gift that will be treasured. A personalized wine bottle is a well cherished gift for any special occasion. Get ready to impress with our profound design and exceptional quality artisan wine. 
Great for any special occasion, be it:
Weddings
Birthdays
Corporate Events
Grand openings
Anniversaries
Leave an impression for a lifetime with Folovski Winery's personalized Temjanika and Vranec bottles.

Personalized Temjanika Bottle
A quality dry white wine produced from a local strain of Muscat Blanc à Petits Grains. Inspire others with this intensely fresh and long tasting wine.

Personalized Vranec Bottle
A quality dry red wine produced from the finest Vranec grapes. Inspire joy with one of the most highly appreciated tastes coming from Macedonia.